85 years of love
Born in 1937, the French Ski School was created under the aegis of Georges BLANCHON (Secretary General of the FFS), Emile ALLAIS (World Alpine Skiing Champion), Charles DIEBOLD (Creator of the first ski school), Paul GIGNOUX (Captain of the French Team) and Léo LAGRANGE (Minister of Sports).
In 1945 it changed its name to the French Ski School. It was Emile ALLAIS, appointed Technical Director at the time, who set up the teaching method that would become the French skiing method and that the esf instructors still teach today and from a very young age at the Piou-Piou Club. This technique is based on the parallelism of the skis even in the turns. This pedagogy is applied today in all esf schools.
Titre bouton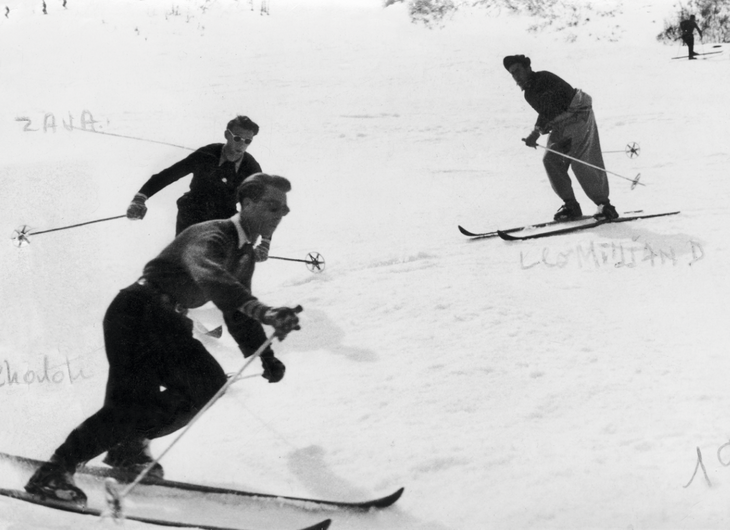 The red jumpers
The instructors of the French Ski School, nicknamed the Red Jumpers, are known and recognised worldwide thanks to their red ski suits.
Each year, more than 300 instructors are awarded at the Rouge Légende ceremony.
Titre bouton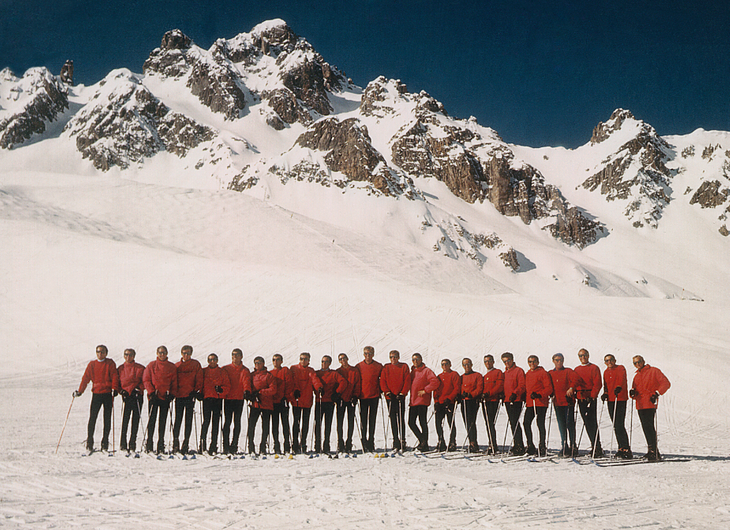 The largest ski school in the world
At the beginning, the esf had 41 schools with 200 instructors. Today the esf has 250 offices and 17,000 instructors: it is the largest ski school in the world.


In 1945, the Syndicat National des Moniteurs du Ski Français (SNMSF) was also created to look after the interests and development of the esf profession. 6 presidents have succeeded one another since the creation of the SNMSF: Gaston CATHIARD (the founder), Edgar COUTAZ, Germain COCCO, Bernard CHEVALLIER, Gilles CHABERT and Eric BRECHE who is still president today.
Titre bouton