A great opportunity to improve your skiing skills:

ESF Courchevel 1850 offers lessons designed for children from the valley who wish to ski and progress in a friendly atmosphere during the school holidays, on Wednesdays, Saturdays and Sundays.
This offer at a preferential price is reserved for the children of residents and seasonal workers, on presentation of a school certificate from a school in the canton or a certificate from an employer of the resort (depending on availability, possibility of payment in instalments).
Please note: After buying your ski pass, you must send your attendance dates for the ski lessons (according to availability) by E-MAIL at least 48 hours before the lesson (please note that the deadline for registering for the lessons for the February holidays is the 10th January).
Group lessons + Village
Available on Wednesdays + weekends + holidays in Zone A
From beginner to competition, from 3 years old
Unlimited group lessons for 2023: 650€ (medal not included)
Titre bouton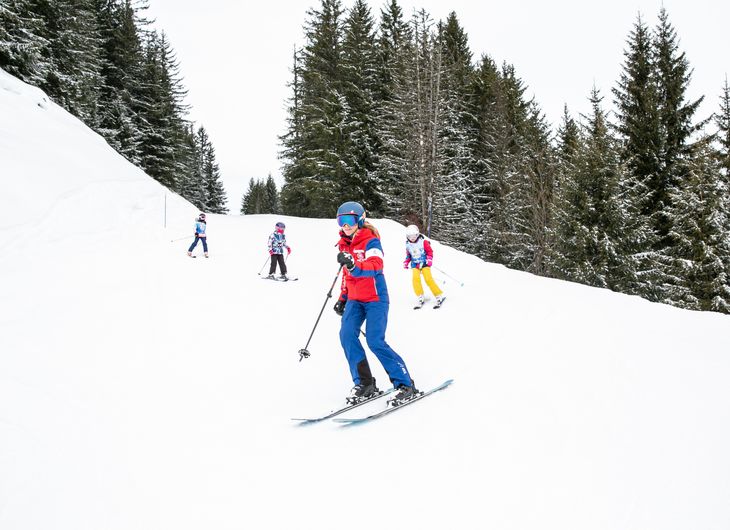 Competition training course & ESF Club
Available on Wednesdays + weekends + holidays in Zone A
From Fléchette level
Hours : from 9.30am to 11.45am and from 2.15pm to 4.45pm
Unlimited Competition training courses for 2023: 880€
Titre bouton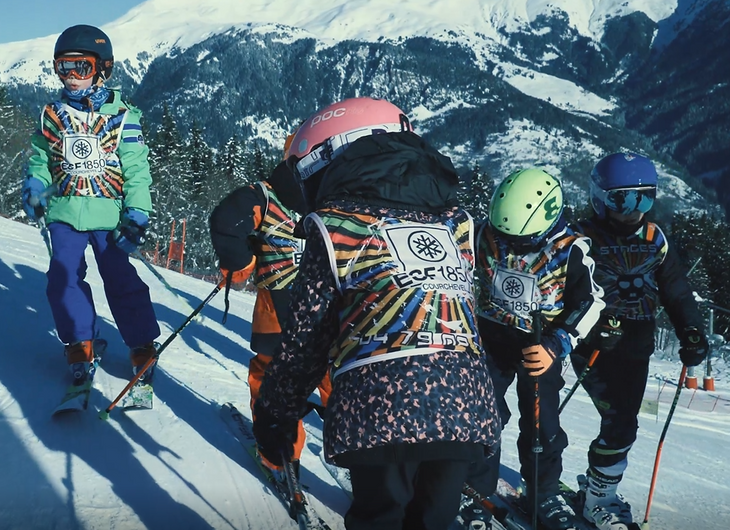 Afternoon on skis
Available on Wednesdays + weekends + holidays in Zone A
From beginner to competition, from 3 years old
Unlimited lessons for 2023: 330€ (medal not included)
Titre bouton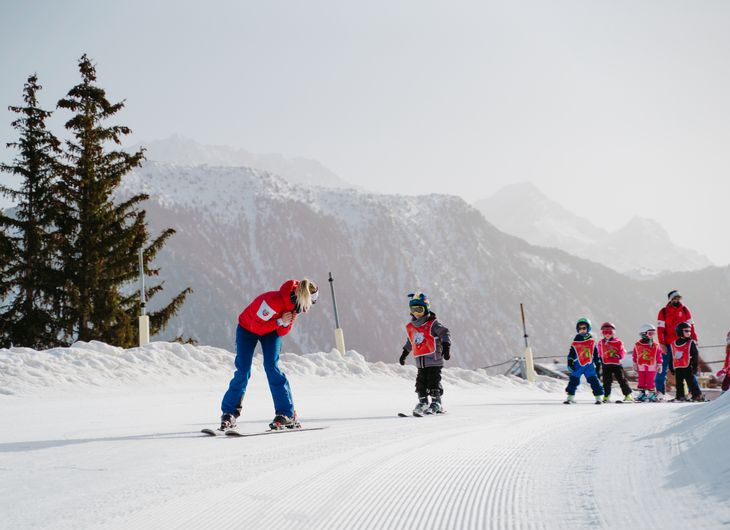 Half-day ski session, Children's Village
Available on Wednesdays + weekends + holidays in Zone A
2023 half-day price: 36€
Titre bouton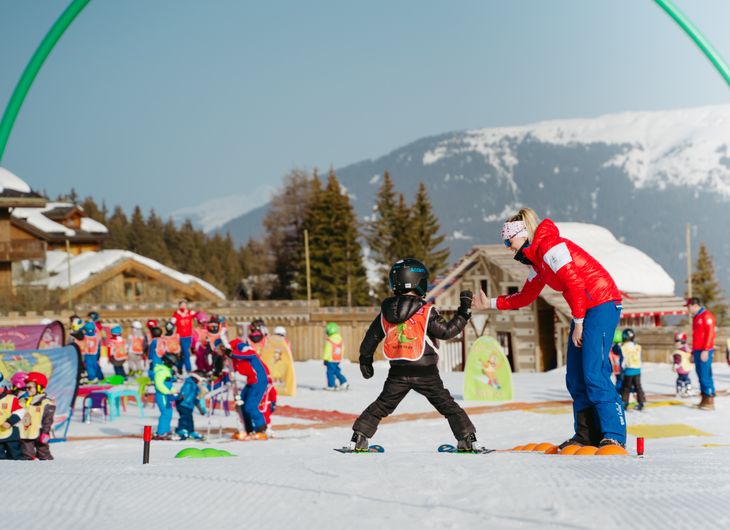 Childcare center
Available on Wednesdays + weekends + holidays in Zone A
2023 Price:
Half-day childcare (out of school holidays): 37€
Half-day childcare + lunch (out of holidays) : 43€
Village meal: 20€
Titre bouton